Posted: March 26, 2012 at 7:39 pm
The great news is that we exceeded our goal and raised an amazing $13,939 in our Amazing Raise Pub Night.  The House may have raised the most amount of money to take the title, but the barn was certainly the crowd favorite at the pub night.
As winners, the House Team has decided that the losers, team Barn must give Carol at least two days off  by fully running SAINTS, sleeping with the bed buddies and providing dinner for Carol. That was a nice change for the pub night considering last year Carol had to adopt Phoebe the red whirling wonder.
Anyways things got prettty competitive among the teams but SAINTS and ultimately the animals are the real winners.
Here is the break down.
Tickets               1,100
Total                  13,939
Barn          $2,116  – they had 56 people allocate their $10 ticket purchase to get a grand total of $2,676
MP Room  $2,994 –  they had   8 people allocate their  $10 ticket purchase to get a grand total of $3,074
House       

$6,709

    they had 29 people allocate  their  $10 ticket purchase to get a grand total of $6,999
             $11,819
The night was a great evening to celebrate and it was so much fun to see and chat with all of the volunteers with a bevy insetead of a mop or pitch fork in our hands. I also got to meet a few supporters and bonded with one in our love of brown/tan daxis.
Here are some photos of the event enjoy:
SAINTS' volunteers Leila and Jenny (me)
SAINTS' volunteers Brenda, Diana, Laura , Kathy +friends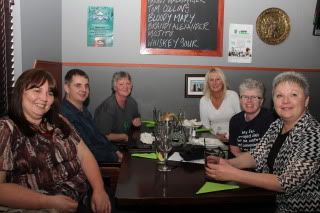 SAINTS barn volunteers: Brent and Bunny
SAINTS Volunteers Erin +hubby, Kim +hubby, Lynne +daughter, Derek & Jennifer
SAINTS' volunteer Meghann +hubby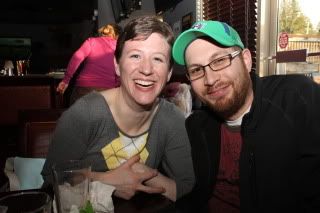 SAINTS volunteers Erin, Lynne's daughter, Lynne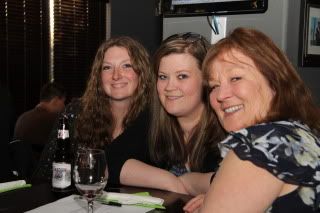 SAINTS founder/director Carol and family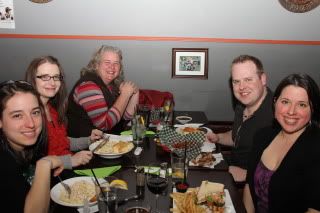 SAINTS' volunteer Mo and family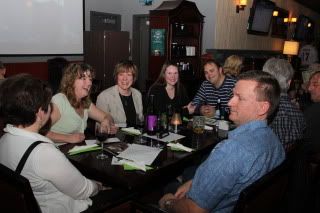 SAINTS' volunteer web editor Nicole and new sweater for Shrek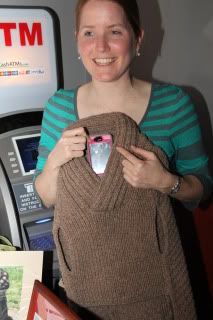 New SAINTS' volunteer Barbra and friends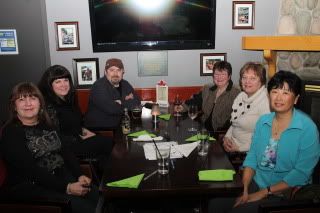 SAINTS' volunteer Zoe and family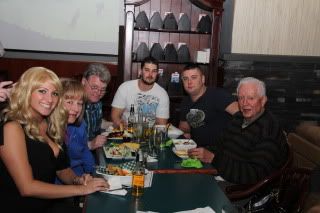 SAINTS supporters: Wendy, Diane and friend
SAINTS' volunteer Caylee and friends
Thank you everyone for a great night and a special kudos to Sheila for doing a fantastic job managing and planning this event.
I also wanted to offer the opportunity to provide feedback on the event feel free to provide positive or contsructive feedback on all aspects of the event (pledges, venue, competition, food, communications of event etc.). You can leave a comment or email me at
volunteer@saintsrescue.ca