Posted: March 28, 2013 at 4:26 pm
Wishing you all a very Happy Easter from Bunny Gilbert (circa April 2012).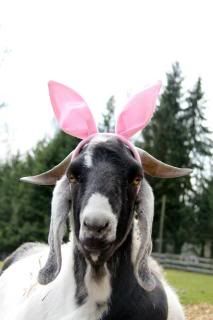 Will try to get some new bunny photos on Sunday to share. Missing some of my bunny ear participants from last year RIP Al, Esther, Smokey and Peluchie, such good dogs, RIP, hope you have the best beds and bones over the rainbow bridge! Also RIP Czar the copper horse. Hope you are in an endless field of grass and sunshine.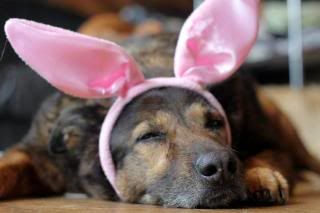 https://www.facebook.com/media/set/?set=a.383486621674271.86696.117789878243948&type=3#!/media/set/?set=a.383486621674271.86696.117789878243948&type=1