Posted: October 28, 2011 at 1:58 pm
late this morning he had a massive GI bleed. renee and ryan rushed him into the vets and i met them there, the vet said there was nothing to be done, she suspected an unknown tumor had ruptured. we made the decision to help him go.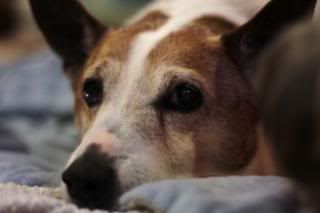 rest in peace bud..we all loved you and are so sorry to have lost you..you were a great little big dog.