Posted: April 11, 2012 at 7:52 pm
Its been awhile  since I have done a photo post so I have lots to show and tell you
Lots of happy tails over the last month …
Big (booty) Bambi was adopted by one of our volunteers, Lynne

Bear was also adopted by one of our volunteers, Erin P.

Rumple too was adopted by SAINTS volunteer, Maggie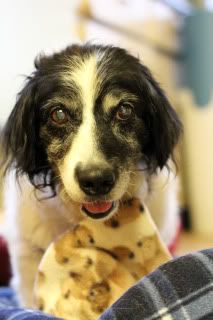 and Trudie found her foverever home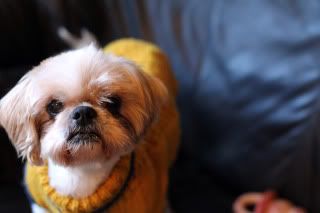 Desi found a great home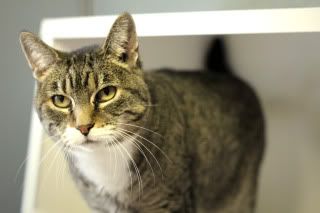 Lizzie and Tonka went to a great home together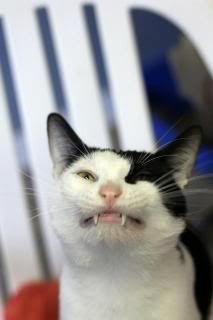 New arrivals
Jazzy, an incontinent due to a spinal inquiry. She is such a sweetheart.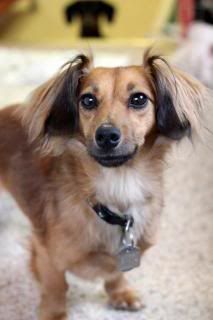 Sam and Lea. Two big loving dogs.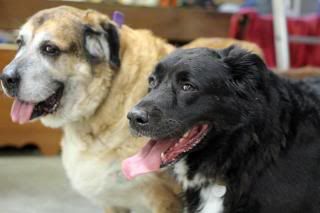 Zsu Zsu (came in with Sam and Lea) her elderly owner had to go into a care facility. Zsu Zsu is ancient and needed a dental. She loves her wet food but we have to water it down and mush it up for her so that she can eat it.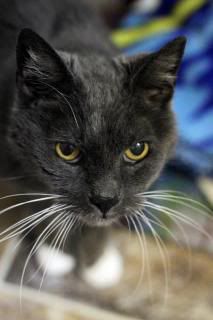 Pink is also an incontinent daxi. He came from the Kootenays and his back end is totally paralysed due to a spinal inquiry.

Buddy 2 came in from the Chilliwack Animal Control

So those are the new ins and outs. This weekend at SAINTS we celebrated another holiday in the usual way … me going around with weird hats and putting them on any semi-willing participant. So it was pretty much the usual suspects 🙂
Alistair, "Ok take your stupid picture"

"Get these pink things off me!"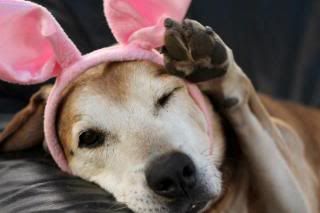 haha repeat participant … got him again for the memorial treat time. He is so distracted by the treat box he does not care what is on his head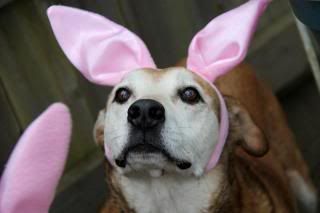 Chewy, naw you are not putting those things on me. I will stab you with my horns if you try.

Puff Daddy (such a good boy)

Esther is always such a good girl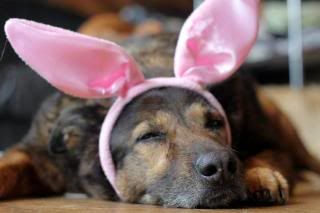 Here is a real saints easter bunny, bob

Awe bunny love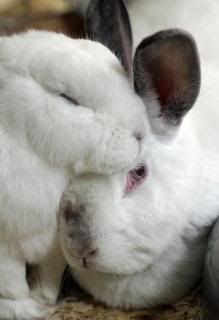 I hope you did no eat my friend for easter dinner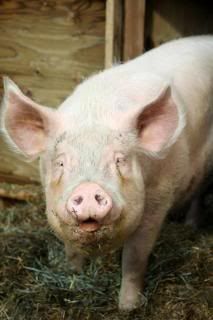 Mystic only wanted to try to eat my bunny ears

Phoebe was cute enough with out the bunny ears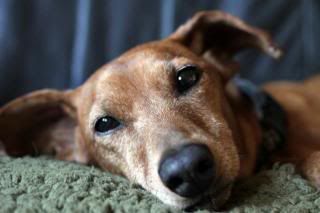 One of the best, Bunny-Goat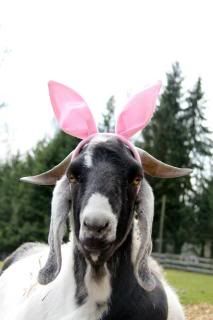 Czar the bunny

and of course ellie always lets me puts hats on her but being a princess she wishes it was a crown

Oh I forgot a couple of important new incomings …
1. the new manure bin and ramp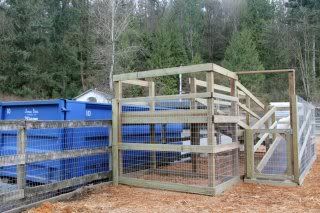 2. the new chicken/duck/turkey area (thanks to the Vancouver Foundation Grant)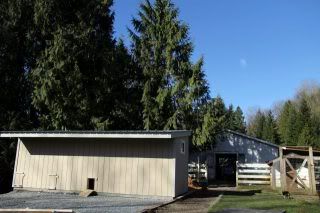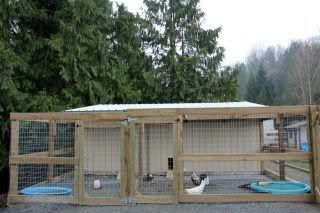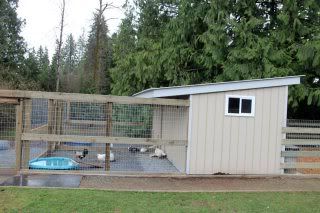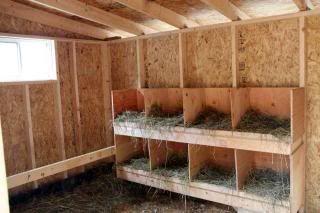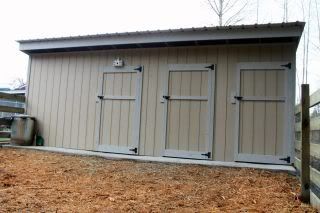 before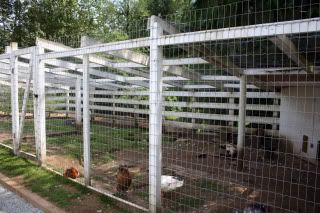 Cutie of the week goes to Griffin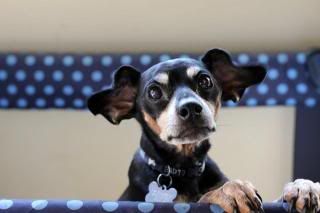 And daphne came home and is doing very well and is back to her usual bossy ball chasing self

For these and more great pictures check out SAINTS Facebook fan page