Author Archive
Posted: September 2, 2012 at 6:54 pm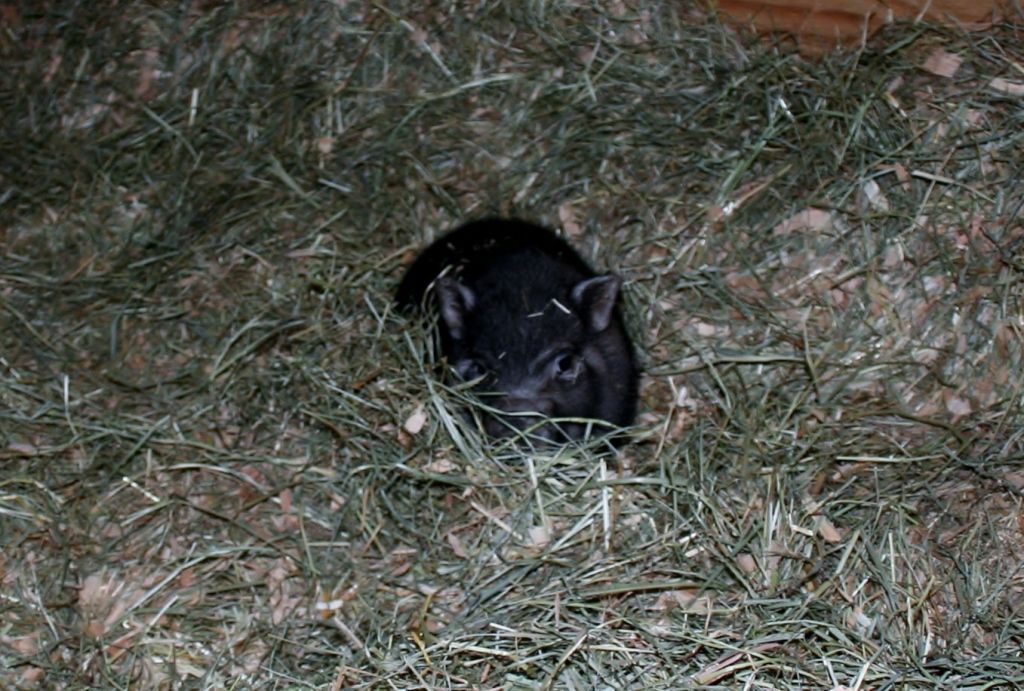 Posted: September 1, 2012 at 2:33 pm
http://smg.photobucket.com/albums/v732/LKullar/Rabbits/
Hopefully the link above will work properly.  The link above are pictures of the rabbits at SAINTS (via Jen).  There are 14 rabbits that have been sponsored.  I have picture of  Bob and OGrady.  Can the volunteers please identify the rabbits in the picture.  I need Amber, Anthony Hopkins, Bun Jovi, Billy, Danny, Leia, Lincoln, Ray, Stevie (RIP) and Tu identified. <br>
Please indicate which picture you are identify the rabbits in by identify them as in picture#1, 2,3 etc.  If I have missed any pictures (I think Amber and Anthony Hopkins are black rabbits), please tell me.  I can always take pictures tomorrow.<br>
Oh, I forgot will also be taking pictures of Mya.
Thanks everyone!!!
Posted: September 1, 2012 at 2:19 pm
I need photographs of the following animals for sponsorship cards:
Katie, Hymie and Squeaky. These are permanent foster cats. I know Maggie is fostering Hymie and Squeaky. Not sure who is fostering Katie.
I also need a picture of Loretta who is a chicken
I will be at SAINTS tomorrow to take pictures of Gracie, Ted and their baby if that is okay with Carol. I will bring my large lens so I don't have to get close.
If anyone has pictures of the above cats and Loretta, please email them to leilakullar@citylumbersales.com
Posted: August 15, 2012 at 4:40 pm
Hi everyone, these dogs are not for SAINTS to take in rather the rescue is looking for a home that will take the senior dogs in on a permanent basis. A regular blog reader is trying to help out with these dogs and I told her I would post to see if any SAINTS volunteers would be interested in taking these girls into their home. Please keep in mind, these girls are in a California shelter right now. They had a foster home but lost it.  Here is the link to their pictures and some information on them:
www.gsroc.org/available_dogs_detail.asp?ID=2200
Also, if anyone is looking to adopt a really nice senior dog, please consider Crash at the Surrey Animal Shelter. He has been there for over 2 months in very stressful conditions.
www.petfinder.com/petdetail/23126158
Also, there is Kaya a very sweet senior GSD girl. I think she may be close to my Patrick's age but is sure full of energy for an old girl:
www.petfinder.com/petdetail/23694750
I met both these seniors last Friday and liked them both. Sure would love to see them in some nice homes.
Posted: August 2, 2011 at 7:03 pm
ANIMAL SPONSORSHIPS –
ALL THE ANIMALS HAVE BEEN SPONSORED!!!
BUDGIES
Rose: Leila $25
Tex: Leila $25
COCKATIEL
Puck: Leila $25
CATS
Black Bart: Ashley $25
Cali: Tammy $25
Charlie: Tammy $25
Cash: Tammy $25
Cliff: Helga $25
Fruit Loop Trio: Leila $75
Granny: Tammy $25
Harrison: Anne $25
Harry: Dionne $25
Long John Silver: Suzanne $25
Mac: Elizabeth $25
Maestro: Tammy $25
Marvin: Tammy $25
Misty Meaghan & Heather M. $40
Monty: Joan $25
Mother Theresa: Helga $25
Oliver: Tammy $25
The Rock: Helga $25
Sage: Tammy $25
Sebastian: Kathy N $50
Snicker: Emma $50
Kathy N. will be sponsoring one more cat for $50
CHICKENS
Classy Chicks: Carol H. $25
Helga: Barbra D. $25
Jerome: Barbra D. $25
COWS
Emily: Meghann $25
Joy: Meghann $25
Percy: Meghann $25
DOGS
Alastair: Lynne $25
Andy: Carol L. $25
Angel: Carol L. $25
Bambi: Barb T. $30
Bambi 2: Lynne $25
Bud: Anne $25
Cherry: Joan $25
Daisy Too: Anne $25
Doris: Barb T. $30
Dusty: Wendy S $25, Derek & Jennifer $25
Esther: Erin $25
Ewok: Wendy S. $25
Fergus: Ashley $25
Griffin: Ian $25
Hilda: Barb T. $30
Jedi: Barb T. $30
Jelly: Kathy O $25, Wendy S. $25
Jerry: Laura $25
Jesse: Anne $25
Joey: Leia $25
Lucky: Wendy S. $25, Derek & Jennifer $25
Maybe: Carol L. $25
Merry: Barb T. $30
Mini Me: Bunny $25
Minnie Pearl: Lynne $25
Mystic: Wendy S. $25, Anne $25
Noelle: Erin $25
Paluchie: Anne $25
Shane: Elizabeth $25
Smoky: Wendy S. $25
Squirt: Brenda $50
Sweetie: Carol L. $25
Theya: Barb T. $30
Tina: Anne $25
Yoda: Barb T. $30
Kristy: Charlie $50
Tess: Charlie $50
DONKEY
Ziggy: Suzanne $25
DUCKS
Edwina: Kathy O $25
Floyd: Kathy O $25
Tiny Tim: Kathy O $25
GOATS
Chewy: Bunny & Brent $25
Edith: Bunny & Brent $25
Gilbert: Bunny & Brent $25
Pete: Bunny & Brent $25
HORSES
Czar: Mo $25
Dixie: Wendy S. $25
Gideon: Lory & Paul $25
Pops: Laura $25 Wendy S $25, Dionne $25, Bunny $25
LLAMAS
Carl Elliot: Bunny $25
PIGS
Ellie: Brent $25
Wilbur: Mo $25
RABBITS
Amber, Anthony H., Billy: Carol H. $25
Bon Jovi, Lincoln, Ray: Carol H. $25
Spiffy, Steven & Tu: Carol H. $25
Bob: Helga $25
O'Grady: Cathie K. $25
Princess Leia: Helga $25
Thumper: Cathie K $25
SHEEP
Annie: Cathie K $25
Caroline: Cathie K $25
Elizabeth: Cathie K $25
TURKEY
Crosby: Dionne $25
SAINTS animals still looking for sponsorships are all cats: Chief, Cocoa, Conan, Ebony, Maxine, Morgan, Pat, Tiger Woods –
Now All sponsored by Tammy Robson for $25 each, Ebony and Conan are also being sponsored by Charlie Beaucamp for $50 each.
Total for SAINTS animal sponsors right now is $3100
Posted: August 2, 2011 at 6:14 pm
TABLE SPONSORSHIPS @ $200.00 ea. = $3200
1. Guardian Angels
2. Pet Friendly Canada
3. Tonnell Management Services
4. A.W. McGarvey Law Offices
5. Mo Stead
6. Leila and Sheila Kullar
7. Dawn Gleadhill
8. Feline Fancies
9. Lory and Paul Reynolds
10. Cathy Koulouris
11. Anju Jain
12. Lynne
13. Laura Bishop
14. Kathy Nay
15. Kathy Nay
16. Mary (Lynne's very nice friend)
Table sponsors who haven't done so, please remember to send in a quote as to why you support SAINTS and up to 3 pictures you would like on your table topper
ONLY 3 MORE TABLES LEFT TO SPONSOR
Posted: July 27, 2011 at 11:54 am
§ 5 chickens: the Classy Chicks
§ 1 Pig: Wilbur
§ 11 Rabbits: Amber, Anthony Hopkins, Billy, Bob, Bun Jovi, Lincoln, Princess Leia, Ray, Spiffy, Stephen, and Tu
§ 1 horse: Czar
§ 15 Cats: Black Bart, Chief, Cocoa, Conan, Ebony, Fruit loop Trio, Long John Silver, Maxine, Misty, Morgan, Pat, Sebastian, and Tiger Woods (who just passed away today but maybe someone would like to sponsor him in memory)
§ 4 Dogs: Daisy Too, Fergus, Paluchie and Tina
Dogs with double sponsors are: Dusty, Ewok, Jelly, Lucky, Mystic and Smokey incase anyone would like to change their sponsors around so some of the unsponsored animals have a sponsor.
The budgies and cockatiels are being sponsored by me and Sheila, the sheep are being sponsored by Cathie K along with the Rabbbits, Thumper and O'Grady rabbits and Crosby is being sponsored by Dionne along with Pops and Harry. Barbra D. asked Sheila to pick out 2 animals for her so she is sponsoring Helga and Jerome. Out of 111 animals that call SAINTS home, 74 have sponsorships and 37 are still looking.
To pay for you sponsorships, please do the following:
1. If paying by cash, put the money in an envelope and write on the envelope for Sept 24 animal sponsorship and leave in back office in the MP room
2. Send a cheque to Sheila at 15570 – 58A Ave Surrey, B.C. V3S 4N8
3. Pay through Paypal and leave a note saying donation is for animal sponsorship.
Sheila will be mailing out tax receipts after the Wishes 4 Whiskers fundraiser is over.
Also, we are still looking for 6 more tables to be sponsored, so please everyone put the word out there.
SAINTS VOLUNTEERS AND DONORS ARE ABSOLUTELY THEE BEST. YOU HAVE PULLED TOGETHER TO ENSURE 2/3 OF THE SAINTS ALREADY HAVE SPONSORS FOR THE BIG NIGHT.
Posted: May 13, 2011 at 11:03 pm
We have been fostering Indy for the last 3 weeks and all I can say is that she is a lovely and loving dog. Some dogs just have such a kind-hearted disposition and that is so much of who Indy is.
WONDERFUL THINGS WE LOVE ABOUT INDY:
1. She loves dogs
2. She is naturally obedient
3. She came with a great recall and she is naturally good on leash
4. Her level of activity is not over the top nor is it too low – it is just right
5. She doesn't mind being left alone in the house
6. Although she likes to lick her humans a lot because she is overly submissive, she doesn't have a need to be with you every second of the day
THINGS INDY NEEDS TO WORK ON:
1. She is timid by nature so is hesitant to approach people she does not know. Using positive reinforcement methods has and will go a long way in showing Indy that people are not so scary
2. She does not travel well in the car – she gets motion sickness.
3. She is hesitant to try new experiences. Building up her confidence level through obedience training will help her to overcome her fear of new things.
4. She likes to chew inappropriate human objects like shoes, pens, clickers etc.
INDY'S PERFECT HOME:
1. The people in the home have a calm nature
2. There is not a lot of social activity in the home (i.e. a lot of people coming and going)
3. Indy can live with cats as she does now. But this is dependent on how comfortable the family is with cat and dog behaviour. Although Indy does not chase our cats, she does spend a lot of time staring at the cats watching what they are doing. She would be best with cats very confident around dogs.
Indy is an easy dog to live with. Next to our over the top, crazily active somewhat OCD Australian Shepherd and our socially awkward, "I have separation anxiety" American Staffordshire Terrier, she comes across as perfect. Although we think she is absolutely perfect, some people may just see a very mixed breed, "plain jane" dog. There is a very popular song on the radio right now sung by Bruno Mars. The chorus sums up our little brown farm dog perfectly:
When I see your face
There's not a thing that I would change
Cause you're amazing
Just the way you are
And when you smile,
The whole world stops and stares for awhile
Cause girl you're amazing
Just the way you are
When Indy gets her perfect home, I am sure she will flourish into that incredible dog companion we all desire.
Indie who we sometimes call Sadie Lady because she is such a cute little farm dog

Posted: March 8, 2011 at 7:52 pm
Hey everyone, I have some great news. An anonymous donor has given the SAINTS volunteers and supporters a challenge. This donor will match every dollar raised up to $5000.00 so that Phoebe will finally become Phoebe Rose Hine, What does that mean? It means if we can raise $5000.00, than the donor will donate $5000.00 to the pub night. That means Carol will have to adopt Phoebe and SAINTS will get much needed funds for medications and vet treatments for the saintly SAINTS.
Yeah!!! Come on!!! DO IT FOR PHOEBE SHE WANTS TO BE A HINE!!!!
Posted: February 25, 2011 at 8:23 pm
We are fostering Chauncy for Chilliwack Animal Control.
He is a 5 month old little cutie patootie. We are unsure what his breed mix is but he is listed as a gsd/cattle dog mix. I think he has a little bit of everything in him and that is why he is so cute. Chauncy will be a medium sized dog. At the most, he will be 20 inches high and roughly 45 lbs. He is a very shy guy and, thus, gets overwhelmed quickly if there is too much going on around him. But he walked a little down Broadway St. in Vancouver today with me and Patrick and did pretty good so he is adjusting. Chauncy tries so hard to get over his shyness. It is so endearing watching him trying to make friends and not be afraid.
Chauncy gets along well with other dogs. He will initially be afraid of a dog larger than him but figures out very quickly who is a nice a dog and who isn't. He also lives well with other cats. If Chauncy had his way, he wouldn't ever want to leave his home or back yard and he definitely doesn't like traveling in a car. But we are looking for someone who will take him out and about so his world will expand. I think Chauncy would make a fantastic family dog – a family that has children. It has to be the right children – no overly active, prankster type kids. I am looking for a home that has parents who teach their children to respect other beings so they will be respectiful of Chauncy's initial shyness. Chauncy is no longer shy with us and can be somewhat stuborn (he must have hound in him somewhere). He is mellow and not overly active dog so again would make a great family dog.
So if anyone knows of a family looking for a layed back dog (well sometimes he barks and he has a deep bark), please tell them about Chauncy. If anyone would like to learn more about Chauncy, please have them email leilakullar@citylumbersales.com   Oh, and if everyone could look at Indie, Chuancy's mommy's petfinder page, she is looking for a great home too but no kids for her. She is a bit too fearful to hang out with kids. Here is her petfinder page: http://www.petfinder.com/petdetail/17822586 . I have a soft spot for little chicken girls.